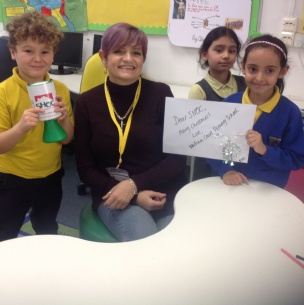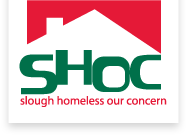 We introduced the value of Community as our fifth school value and have been working on making links with our local community. At this time of year, this is so important when people miss family and friends and can feel so lonely. This week, our Christmas Choir performed at Oak House Care Home and brought a lovely sense of Christmas joy and cheer to the residents.
We have also been raising awareness for Slough Homeless Our Concern (SHOC), a day centre that provides care for the homeless in Slough and those who are at risk of becoming homeless. Homelessness is a real concern at any time, however the work of organisations like SHOC become crucial in the winter when the weather turns colder.
SHOC provide meals and safe, happy place for people who so desperately need it at this time of year. £4.00 provides a Christmas dinner at SHOC and the response from all of you has been amazing! We managed to raise £725, which equates to 181 Christmas meals for homeless people in Slough.
The manager at SHOC was so pleased and she was astounded at the generosity of our children and parents. Thank you for your kindness and generosity, you have made a real difference to some of the most vulnerable people in society at what can be a difficult time of year.
So thank you again and Merry Christmas and a Happy New Year.