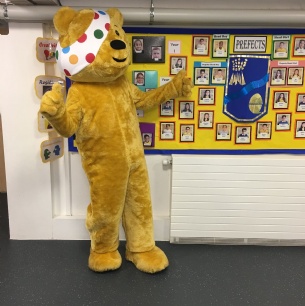 On Wednesday 15th November Wexham Court was visited by Pudsey Bear!
In aid of Children in Need the school hosted a mufti day where all the children came in their own clothes (some even came dressed as pudsey!) and donated a pound to charity. To make the day even better Pudsey the Bear also came to visit all of the classes! Each class had a special visit from Pudsey where the children got to dance with him, laugh and give him a hug.
We raised an amazing amount of money to help children across the world - the final amount raised will be shared once Pudsey has counted it on the schools Twitter account.