As part of our Outdoor Learning, all classes were given sunflower seeds to grow and take care of. Each week we have been documenting the progress of the sunflowers growth and have turned it into a competition to see who can grow the tallest sunflower.
After a long 10 weeks it is clear to see who the winners of the Sunflower Competition are...
NURSERY AM CLASS
Well done to the Nursery AM class whose sunflower is standing at a whopping 142cm tall which converted to feet is 4ft 8inches — now that is a tall sunflower!
A lot of time, effort and energy went into caring for the sunflowers so well done to all the classes who participated! It's amazing what you can achieve with a bit of perseverance.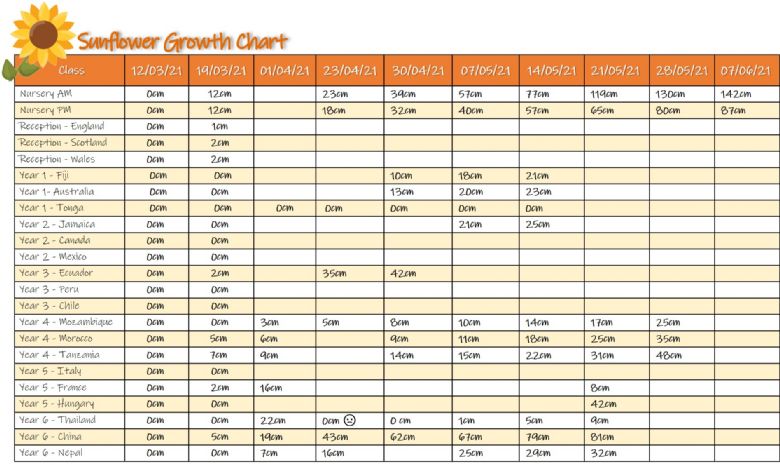 Did you know these fun facts about Sunflowers...
The tallest sunflower on record was over 30 feet tall.
There are about 70 species of sunflowers. Their scientific name is Helianthus (which comes from the Greek words for "sun" and "flower").
Sunflowers can be different shapes, and some can be tall while others are short. The shortest sunflowers are called dwarfs and usually grow in clusters.
Sunflowers can even be different colours. Yellow is the most common, but there are also red, orange and purple sunflowers.