Download our School lunch menu below...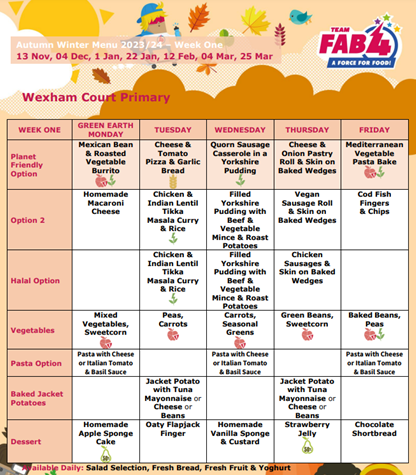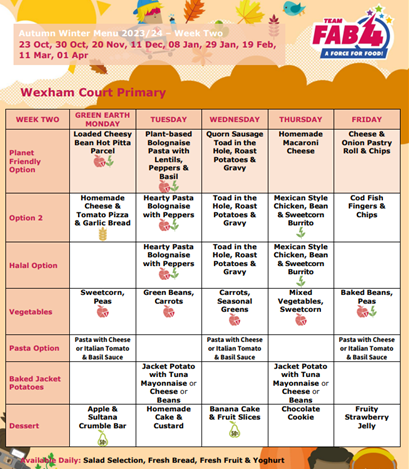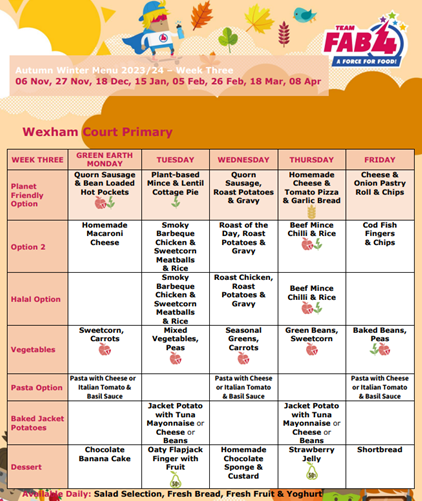 Please note that all the halal meat used in our food is HFA regulated (please see below for certificates).
---
We are a nut free school, so please be aware that if your child brings a packed lunch, it should not contain food with any form of nuts in it. Additionally, no fizzy drinks or juices are allowed, children should only be drinking water at school.
Our core aim is to have children who are healthy in body, mind and soul. We know that nutrition, exercise and positivity thinking plays a pinnacle role in this. Which is why we nurture these aspects within our curriculum, vision and key principles. Please familiarise yourself with our healthy eating guidance and ensure this is reflected in your child's lunch box.